FACT:  You need a website presence!
Finding your business online is a moral imperative
Google's research shows that 1 out of every 5 Google searches each day pertains to a local business. How many of those are looking for your services?
Search Engine Optimization (SEO) is still the highest ROI of any form of marketing.
Social Media marketing is the new norm. Millions of people are on Facebook & Twitter, etc.  Can you really afford not to be?
Over 82% of new customers will research a business online before making a purchase decision. Do you even know where your business ranks on Google at all?
Are you mobilized to optimize?  Is your site mobile-friendly?  Have you ever considered having a smartphone app to drive  new and recurring business to your website?
Are you taking advantage of every way possible to market your business online?
Without a solid marketing plan, most businesses end up doing what everybody else does: print advertising. This old method of advertising in newspapers and Yellow Pages is a dying breed.
It's continuing to decline in effectiveness by the day.
Usage of Yellow Pages and newspapers have been on a steady and rapid decline since 2006
Only 27% of adults use the Yellow Pages and newspapers as their primary source of business information
An astounding 69% of adults are using the Internet to find merchants every single day
So if you have been advertising in the Yellow Pages or newspapers, I don't have to tell you that they're not as effective as they used to be.  Think about it: when was the last time YOU grabbed the Yellow Pages to look for a business or service provider? Chances are pretty strong that people looking for a business, won't be using the Yellow Pages (or flyers, or any other print advertisements), and they WON'T find you!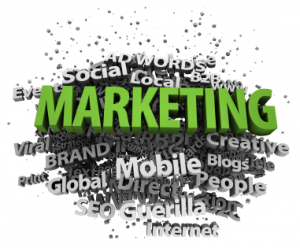 Our Internet Marketing Services Will Help You Retain & Attract New Customers Today!
We offer Website Development, Reputation Management, SEO, Lead Generation, Social Media, Mobile and Video Marketing Services to Businesses and Professionals. Let us be your compass and we'll guide you to the top of search results!
Hundreds of potential customers are searching for your business everyday online and you can gain new customers every month if people can just find your internet presence
A professional website and strategically optimized presence scattered throughout the internet will generate a ton of new prospects who are already looking for your services
Successful internet marketing will no doubt bring you the highest return on your investment
Here are the current services we offer:
Painted Canvas℠   – Website Design or Redesign
All Thumbs℠  – Mobile-friendly Website
Pin The Tail℠ – Google Places Business Page
Engagement Ring℠ – Social Media Pages
Flux Capacity℠ – Lead Generation
Bragging Rights℠ – Reputation Management and Repair
Magnifying Glass℠ – Search Engine Optimization (SEO)
Moving Pictures℠ – YouTube Channel and Custom Video
Open Sesame℠ – Email or SMS Marketing
Since one size does not fit all, some of our services are custom tailored to your business.  We will analyze your needs and wants and bundle our services accordingly. Call us today and we'll help you create an everlasting presence on the web.  One that is sure to dominate against your competition and help perpetuate revenues for your business.
We'll Get You on the Map. Literally! ©
Before you go, here's an excellent video on the the proliferation of the internet by 2015 and how different our lives will be by then… Thanks to Neo Labels for making this.