How Fast Does Your Site Load?
Many webmasters fail to see how important this factor is.
Well, in July of last year, Google started penalizing sites that load slowly (and there's a LOT of them).
Rankings on search fell if you didn't have a fast loading site.
Just think about the practical application of a slow-loading site.
If someone is searching for an emergency plumber, and he clicks on a link at the top but the site is slow to load, that person will move on to the next link.

CUSTOMER LOST.  Failed opportunity.
And if you're the marketing person or webmaster for the business, the results of lost clicks will look bad on YOU!  And eat into the company's bottom line.
Would you leave cash on the table?
That's what local business owners are doing if they don't pay attention to this small but effective speed change on your website.
This is why I stress that SEO is an ongoing process and your Google search rankings have to be monitored and tweaked often as the search giant is constantly changing its algorithm.
Where is the best place to hide a dead body?
On page 2 of Google search results.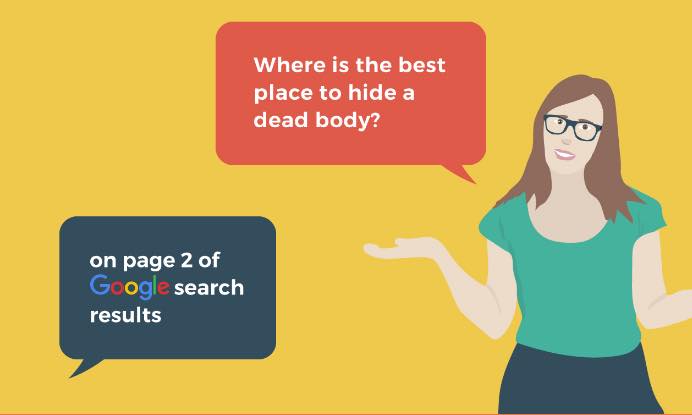 Marketing efforts and tactics have to evolve with Google's requirements in order to maintain your local ranking in search results.
If you don't stay on top of this accurately and consistently, you can bet your competition will and they will steal business from you.
We don't want that to happen, so let us do it.
Hire us to take this tedious but necessary task off your hands and let our experts take care of your site speed optimization for you.
Contact us today. Our Velocity℠ service will optimize your website for speed improvement and put your business website back into the fast lane.